Профілактика рецидивної інфекції сечової системи у дітей із застосуванням імуномодуляторів мікробного походження
Ключевые слова:
інфекція сечової системи, діти, антибіотикорезистентність, імунопрофілактика
Аннотация
Рецидивний перебіг інфекцій сечової системи (ІСС) є важливою проблемою у зв'язку з високою частою виникнення у дітей, зниженням ефективності антибактеріальної терапії у результаті селекції мультирезистентних уропатогенів. Очевидна необхідність пошуку нових способів профілактики ІСС для стимуляції власних імунних механізмів.
Мета: оцінити ефективність застосування комплексу ліофілізованих мікроорганізмів — Escherichia coli, Enterococcus faecalis, Proteus mirabilis, Kleb siella pneumoniae, Pseudomonas aeruginosa, Propionibacterium acnes для профілактики рецидивів ІСС у дітей.
Матеріали і методи. У дослідженні взяли участь 36 дітей віком від 7 до 15 років з неускладненим перебігом ІСС і частотою три і більше рецидивів на рік. У 25 дітей діагностовано пієлонефрит, у 11 — цистит.
Результати. Встановлено, що найчастіше збудниками неускладненої ІСС у дітей були E. coli, Enterococcus, Proteus. Оцінка ефективності пероральної вакцинації через 6 міс. показала зниження частоти ІСС (до вакцинації — 2,94 (95% ДІ 1,89–3,99), після — 0,55 (95% ДІ 0,35–0,75)), а також зменшення ознак сечового синдрому. Побічних ефектів не зареєстровано.
Висновки. Багатокомпонентна вакцина може бути безпечною та ефективною альтернативою у профілактиці ІСС у дітей.
Библиографические ссылки
Ahmatova NK, Egorova NB, Kurbatova EA, Ahmatov EA. (2015). Mukozalnyiy immunitet: aktivatsiya agonistami toll-podobnyih retseptorov. Rossiyskiy immunologicheskiy zhurnal. 18;1: 71—82.
Zaharova IN, Osmanov IM, Machneva EB, Mumladze EB. (2017). Lechenie i profilaktika infektsiy mochevyih putey u detey: obzor veduschih rekomendatsiy evropeyskih ekspertov. Pediatriya. 1: 10—16.
Zorin IV, Vyalkova AA, Gunkova EV, Kutsenko LV. (2019). Profilaktika formirovaniya hronicheskoy bolezni pochek u detey s puzyirno-mochetochnikovyim reflyuksom. Lechaschiy vrach. 1: 40—42.
Kirillov VI, Bogdanova NA, Morozov SL. (2018). Neantibakterialnyie alternativnyie meropriyatiya pri infektsii mochevyih putey u detey. Rossiyskiy vestnik perinatologii i pediatrii. 63(1): 106—112.
Barclay J, Veeratterapillay R, Harding C. (2017). Non-antibiotic options for recurrent urinary tract infections in women. BMJ: 359. https://doi.org/10.1136/bmj.j5193; PMid:29170359
Bitsori M, Maraki S, Galanakis E. (2014). Long-term resistance trends of uropathogens and association with antimicrobial prophylaxis. Pediatr Nephrol. 29(6): 1053—8. https://doi.org/10.1007/s00467-013-2719-x; PMid:24362645
Brandstrom P, Hansson S. (2015). Long-term, low-dose prophylaxis against urinary tract infections in young children. Pediatr Nephrol. 30(3): 425—32. https://doi.org/10.1007/s00467-014-2854-z; PMid:24906665
Harry LT Mobley, Christopher J Alteri. (2016). Development of a Vaccine against Escherichia coli. Urinary Tract Infections. Pathogens. 5(1): 1. https://doi.org/10.3390/pathogens5010001; PMid:26729174 PMCid:PMC4810122
Huttner A, Hatz C, van den Dobbelsteen G. (2017). Safety, immunogenicity, and preliminary clinical efficacy of a vaccine against extraintestinal pathogenic Escherichia coli in women with a history of recurrent urinary tract infection: a randomised, single-blind, placebo-controlled phase 1b trial. Lancet Infect Dis. 17(5): 528—537. https://doi.org/10.1016/S1473-3099(17)30108-1
Kishor Tewary, Hassib Narchi. (2015). Recurrent urinary tract infections in children: Preventive interventions other than prophylactic antibiotics. World J Methodol. 26; 5(2): 13—19. https://doi.org/10.5662/wjm.v5.i2.13; PMid:26140267 PMCid:PMC4482817
Louis M Bell. (2018, Jul). Risks of Prophylaxis to Prevent Recurrent UTIs in Children with Vesicoureteral Reflux. Nejm journal watch pediatrics and adolescent medicine. 142: e20180119.
Mattoo TK. (2009). Are prophylactic antibiotics indicated after a urinary tract infection? Curr Opin Pediatr. 21(2): 203—6. https://doi.org/10.1097/MOP.0b013e3283257d0f; PMid:19663037 PMCid:PMC2725357
Miroslav Hanus, Michaela Matouskova, Vlasta Kralova еt al. (2015). Immunostimulation with polybacterial lysate (urivac®) in preventing recurrent lower urinary tract infections. Ces Urol. 19(1): 33—43.
Pouladfar G, Basiratnia M, Anvarinejad M еt al. (2017). The antibiotic susceptibility patterns of uropathogens among children with urinary tract infection in Shiraz. Medicine (Baltimore). 96(37): e7834. https://doi.org/10.1097/MD.0000000000007834; PMid:28906365 PMCid:PMC5604634
Rebecca Forbes, Ased Ali, Alaa Abouhajar еt al. (2018). Alternatives To prophylactic Antibiotics for the treatment of Recurrent urinary tract infection in women (ALTAR): study protocol for a multicentre, pragmatic, patient-randomised, non-inferiority trial. Trials. 19: 616. https://doi.org/10.1186/s13063-018-2998-4; PMid:30413181 PMCid:PMC6230276
Taha Neto KA, Nogueira Castilho L, Reis LO. (2016). Oral vaccine (OM-89) in the recurrent urinary tract infection prophylaxis: a realistic systematic review with meta-analysis. Actas Urol Esp. 40(4): 203—8. https://doi.org/10.1016/j.acuroe.2016.02.012
Valerie P O'Brien, Thomas J Hannan, Hailyn V Nielsen, Scott J Hultgren. (2016). Drug and Vaccine Development for the Treatment and Prevention of Urinary Tract Infections. Microbiology Spectrum. 4(1): 1. https://doi.org/10.1128/microbiolspec.UTI-0013-2012; PMid:26999391 PMCid:PMC4887100
Yunus Yilmaz, Zuhal Tekkanat Tazegun, Emsal Aydin, Mahmut Dulger. (2016). Bacterial uropathogens causing urinary tract infection and their resistance patterns among children in Turkey. Iran Red Crescent Med J. 18(6): e26610. https://doi.org/10.5812/ircmj.26610; PMid:27621929 PMCid:PMC5003060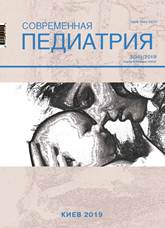 Загрузки
Раздел
Школа практического врача